Technical Institute - Hawija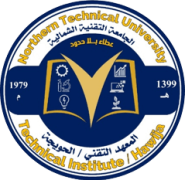 It is one of the formations of the Northern Technical University, and one of the first technical institutes that was established in the Technical Education Authority in 1979 under the name of the Agricultural Technical Institute of Hawija, which belongs to the Technical Institutes Foundation. The institute was founded in 1980 under the name of the Agricultural Institute of Hawija, with four agricultural departments until the year (1985), when the Office Management Department was transferred to it. From the Kirkuk Technical Institute, it aims to graduate intermediate technical personnel qualified to work in state institutions and the private sector in engineering, administrative, and agricultural specializations. In 1988, the technological departments were opened, and after 2002, the name of the institute was changed to the Hawija Technical Institute, which belongs to the Technical Education Authority. The institute is located in the southwest. For the city of Kirkuk in the Hawija District. In 2014, after the division of the Technical Education Authority into four technical universities, the institute became subordinate to the Northern Technical University. During the siege phase, the Institute had a pioneering role, as the Technical Institutes Foundation sought to find ways to enhance the capabilities of its members by implementing projects for institutions and departments, and implemented several projects, including: the towers project for the General Telecommunications Company, the project for implementing cooling boilers for the Northern Electricity Company, and contracts for the benefit of Military Industrialization. The institute continues to play an active and bright role in pioneering advanced scientific institutions in Kirkuk Governorate and Hawija District.
Serious research published annually
Excellence in building a knowledge society through its highly professional and distinguished educational and skills services in line with the policy of technical education institutions and their future ambitions.
Preparing and training intermediate cadres with high efficiency, professionalism and distinction to keep pace with the wheel of development in the country, based on advanced curricula and the use of modern technology and training techniques in order to provide these cadres with high technical skills and launch them into the labor market to raise the level of production.
Technical education is a sacred profession that requires all its members to be aware of the concepts and be faithful to them. Among the most important goals are:
Promoting the values of sincere and conscious belonging to the organization.
Preparing technical cadres with high skills and craftsmanship, capable of dealing with continuous changes in the field of knowledge.
Applying educational and training curricula on the ground, serving the community.
Providing an educational environment that supports thought and knowledge.
Providing development training programs to serve business organizations and find solutions to their problems.
Caring for students, instilling the concepts of loyalty to the homeland, and working to achieve their hopes and ambitions in a sound scientific environment.
Supporting state institutions for training and development in order to create a scientific, research and applied structure that serves these institutions and thus activates the wheel of the country's development.