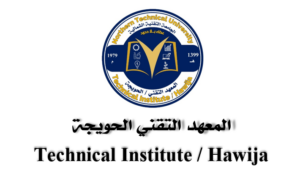 Water Resources Technologies
Vision:
The vision of the department is to be a leader and pioneer in the field of modern water resources technologies at the level of education and scientific research that use of these technologies and their departments, by providing the graduates with the expertise that qualify him to participate effectively in the management of water resources in terms of planning, design, Irrigation projects , projects for the purification and maintenance of drinking water such as irrigation and drainage networks and hydraulic installations such as dams and maintenance of wastewater treatment projects.
The message:
The mission of the department is to develop the fields of work with distinguished technicians in the field of water resources engineering to serve the development plans and to contribute effectively in the implementation of engineering projects, providing scientific advice, preparing economic feasibility studies, designing irrigation projects, filtering water and publishing solid research supporting the wheel of science and education. Technical services and contribute to solving the current problems, especially those related to the lack of water wealth and increasing salinity.
Objectives:
Graduation of technical staff specialized in the field of water resources (irrigation and drainage projects and water projects).
Developing ways to improve the characteristics of water resources to meet the future needs of water.
3 – Graduation of technical staff qualified to carry out the work of the area included the survey of agricultural land and the calculation of the amounts of earthworks for irrigation and drainage projects.
4.Developing creative skills in the design and analysis of hydraulic facilities and identify the engineering problems expected to occur and find optimal solutions before implementation using modern engineering software.
Provide the graduate with practical skills in the control and organization of the work of irrigation and determine the water needs of irrigation and the operation and maintenance and operation of irrigation and drainage projects and the installation and operation and maintenance of modern irrigation systems.
The Department aims at graduating qualified technical personnel to operate water purification and treatment projects, periodic inspections of raw water and refinery, and the ability to extend and link pipelines to water distribution networks and sewage collection systems.