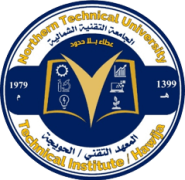 Electronic Technologies Department
The Department of Electronic Technologies is one of the essential departments at the AL-Hawija Technical Institute. It was established in 2016. It contains one branch (Computer Technologies Branch). Students of both genders are accepted. The department receives graduates of preparatory studies, the scientific branch, in addition to graduates of vocational preparatory schools, the computer department and the medical devices and control department.
Vision:
The Department looking forward to be the most active scientific departments in the institution and contribute to the society in both the scientific and practical sides.
Message:
The department is committed to keep the scientific development in computer technologies education through academic programs ruled by academic standards to prepare a graduate who can compete in the market locally and regionally. In addition to upgrade the role of the graduate in the field of computer technology to Keep pace with developments.
Aims:
The department aims to graduate qualified staff to work in computer operation and maintenance and computer networks.
Provide students with information, skills and experiences in operating and maintaining electronic circuits and operating and maintaining audio and sensible devices.
Provide students with all the practical requirements for operating and maintaining receivers and transmitters and operating microprocessors.
Guiding students and encouraging them to excel in the computer field, developing their abilities and distinctly preparing them to complete their studies in college. 
Achieving the highest level of effective understanding between scientific departments and with productive scientific institutions whose goals are integrated with the goals of the department.
Contribute to continuing education in order to renew subscribes information in computers.
Encouraging cultural, social, sports and artistic activities for students
Graduate Description:
To train the graduates to solve technical problems in electronic and computer device.
To provide the graduates with the knowledge and skill in manage computer system.
To prepare the graduates to solve technical problem in electronic device, detecting and analyzing faults and determining their causes