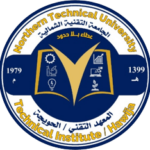 Mechnical Technologies Department
The Mechanical Technologies Department was established in 1991 and includes the production and welding branches of petroleum equipment. The department has achieved great progress in creating a research base for manufacturing laboratory equipment through student projects and scientific research of the teaching staff .There are more than four specialized laboratories containing devices and equipment to carry out practical experiments for students of the department and for both stages. In addition to a mechanical workshop and others, to train students on the most important tasks they face after graduation.
Vision
The Mechanics Department is one of the main technological departments. The department is moving towards expanding the base of technical education and its modern applications to be a leader in providing qualified technical services in a spirit of competition and cooperation with the community.
Mission
The Department of Mechanics adopts a general message based on the framework of technical education in Iraq, a message seeks to achieve every year to highlight the excellence of the department. The general objectives are focused on graduating national technical cadres at a level of education and training capable of absorbing technology systems and supporting the process of technical development to keep pace with rapid global technical developments.
The special message includes the following: –
Using computer and Internet technologies in education and training.
Activating the relationship with the private sector in the areas of training.
Follow up on the development of training plan curricula and then update laboratories and workshops.
– Interaction with the labor market and community needs for qualification and training.
Objectives
The Production Branch aims to prepare technical staff who will be a link between the specialist and the skilled worker. The department prepares and prepares the graduate and provides him with theoretical, applied and practical information to be able to carry out the tasks