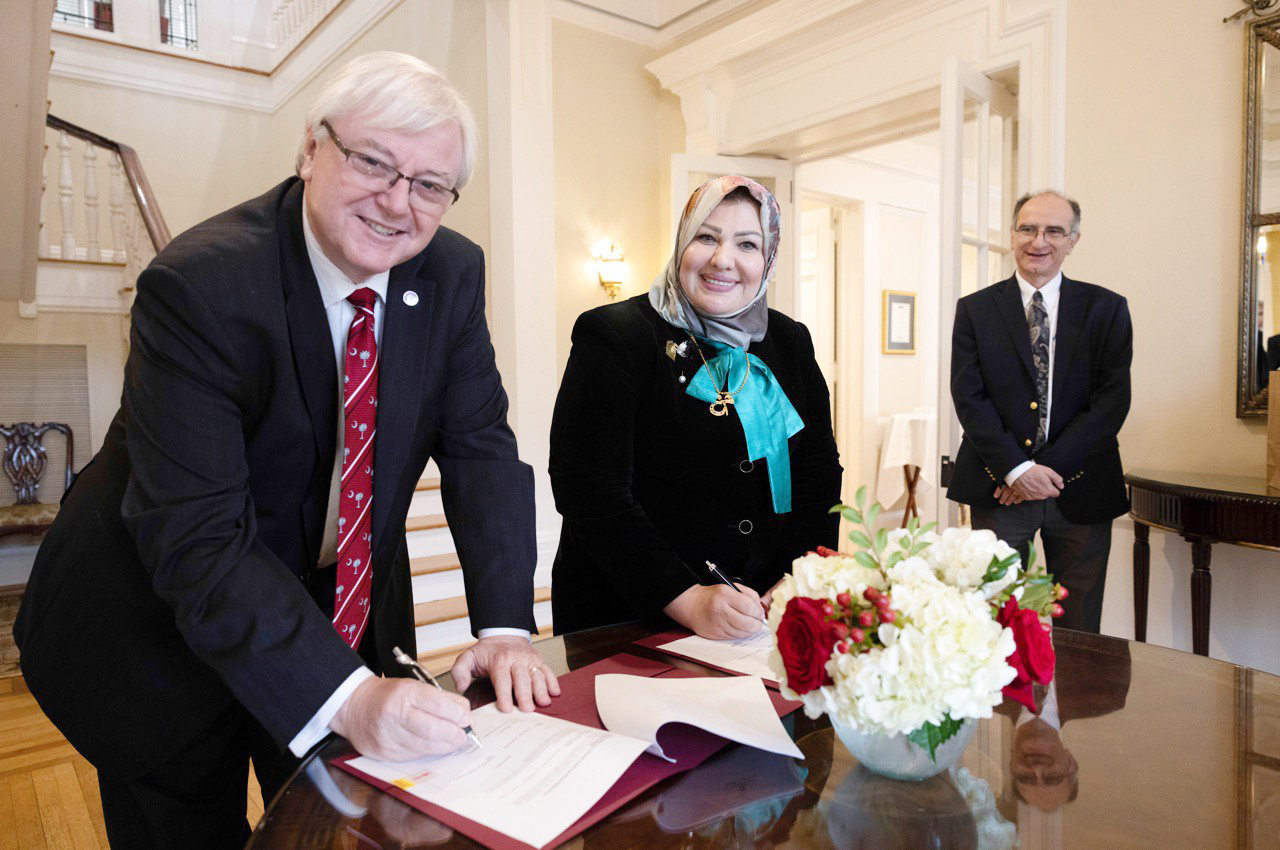 The Northern Technical University opens horizons for scientific cooperation with the University of South Carolina, USA
2022-12-19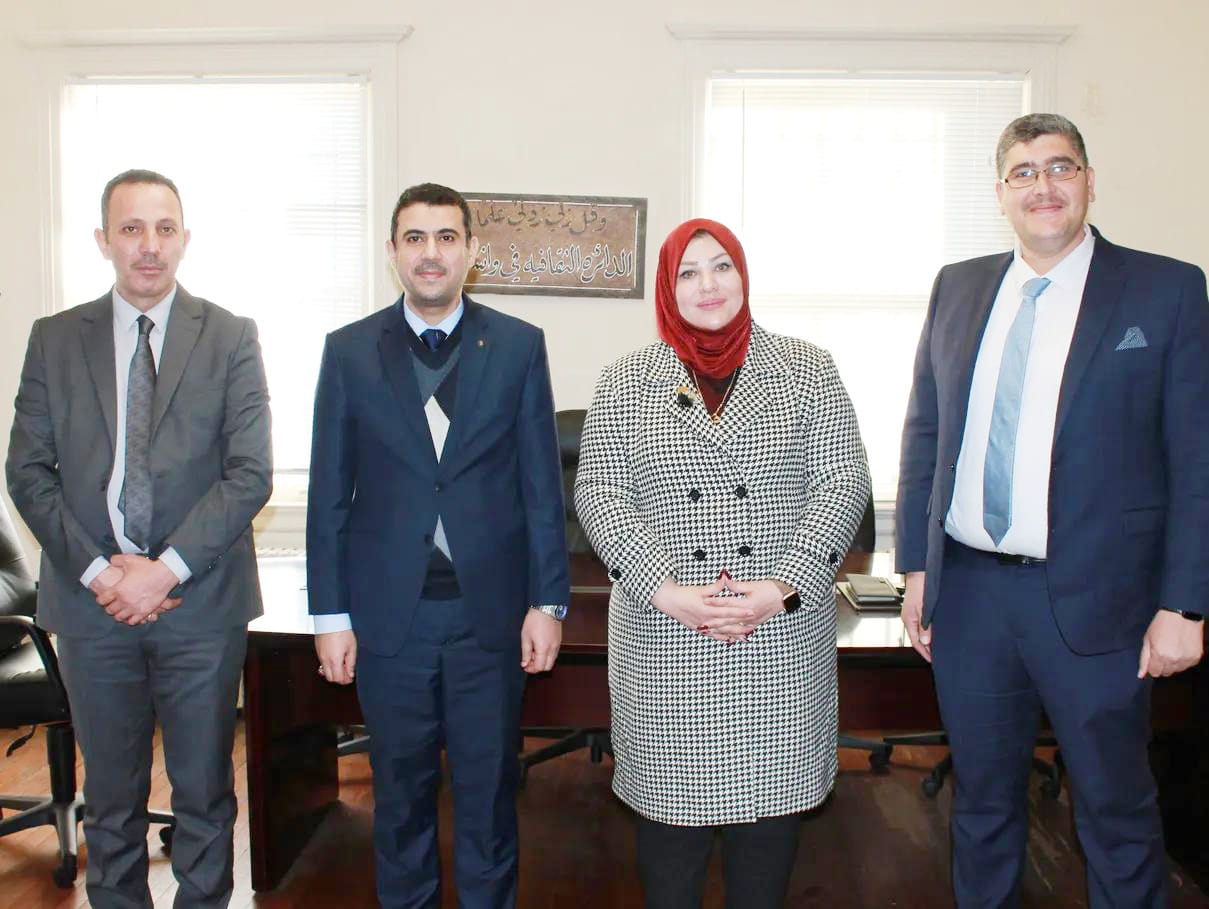 The President of the University is on a visit to the Iraqi Cultural Attaché in Washington.
2022-12-19
The President of the Northern Technical University visits the University of South Carolina in America
At the beginning of her visit to the American University of South Carolina, the President of the University, Prof. Dr. Alia Abbas Ali Al-Attar, and her accompanying delegation held several meetings with the Dean of the College of Engineering and the heads of the departments of civil engineering, mechanical engineering, and cybersecurity.
During this a briefing was listened to by the heads of departments about research plans and other scientific matters in their departments, standing on the latest scientific developments and discussing ways of scientific cooperation. It was agreed to hold joint meetings between the corresponding scientific departments of the two universities to discuss the mechanism of scientific cooperation between the two parties, and the heads of departments expressed their readiness To provide full support for the development of a Ph.D. program in the departments of our university, especially the Department of Building and Construction Technologies. The mechanism for the work of research grants in the university in general and in the engineering departments, in particular, was discussed, as the possibility of our university employees applying for these grants, will be announced later.
With regard to specializing in cybersecurity, the possibility of establishing an international training center at our university was reviewed with direct support from the University of South Carolina, in which a joint international training certificate between the two universities in the field of cybersecurity is granted. In addition, the President of the University visited many scientific laboratories in the College of Engineering, research centers, and service facilities (the central library and sports facilities) in the university. And a painting representing the most prominent historical monuments of the provinces of Nineveh, Kirkuk, and Salah al-Din, in which the university formations are located. To the gentlemen dean and assistant dean of the College of Engineering, the heads of scientific departments, the director of the research center, and the gentlemen in charge of the agreement. She also extended her thanks and appreciation to everyone for the warm reception.