Preparing qualified technical staff in various disciplines, including techniques for improving and multiplying field and horticultural crops and protecting plants from pests, as well as preparing an efficient cadre in managing sheep, cows and fish fields and artificial insemination centers. water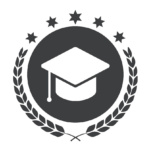 About T A C

It was established in 2011 in Mosul with three departments,  with the aim of preparing advanced staff at the level of a technical bachelor's degree in which students receive theoretical and practical aspects in the field of agriculture and the graduate is given the title of (technical agricultural engineer) and be a member of the Engineers Association Agronomists and bears their identity.

Department of Plant Production Techniques

It aims to prepare and prepare qualified technical cadres in the specialization of plant biotechnologies in the fields of plant improvement and propagation, production of field and horticultural crops and plant protection from pests and diseases.

Department of Animal Production Technologies

It aims to graduate a cadre capable of working on the basic axes in the science of animal life technologies, working in the fields of animals, poultry, cows and sheep, and working in the fields of fish farming and dairy processing.

Department of desertification control techniques

it aims to increase the efficiency of water use by using smart or controlled irrigation techniques by relying on mobile devices, the Internet or other means of communication.
NTU Journal of Agricultural and Veterinary Science NTU-JAVS (P-ISSN: 2788-9890  E-ISSN: 2788-9904 ) is open access and peer-reviewed online journal from Northern Technical University, Iraq, which highly encourages a broad spectrum of multidisciplinary publications in the agricultural and veterinary sciences. This journal provides a platform for acadimics, researchers, and post-graduate students to publish and share there findings to enhance all aspects of agricultural and veterinary science developments.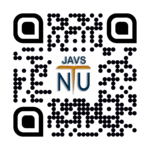 The Agricultural Technical College's participation in the project of planting a million trees began after the college's return from the alternative site in Erbil to the original site in Mosul, where the first committee for the project was formed and began work in March 2018, where it removed the rubble, remnants and remnants of the Mosul liberation war. 
This project was established at the Agricultural Technical College with the support of the French organization, which works on the production of fish fingerlings in the college's ponds and then fertilization of eggs in laboratories and the production of new hybrids as well as to preserve the fish wealth in the province
The Agricultural Technical College owns scientific laboratories that help students gain scientific knowledge and conduct animal and agricultural research and examinations, which provide a distinguished scientific environment.