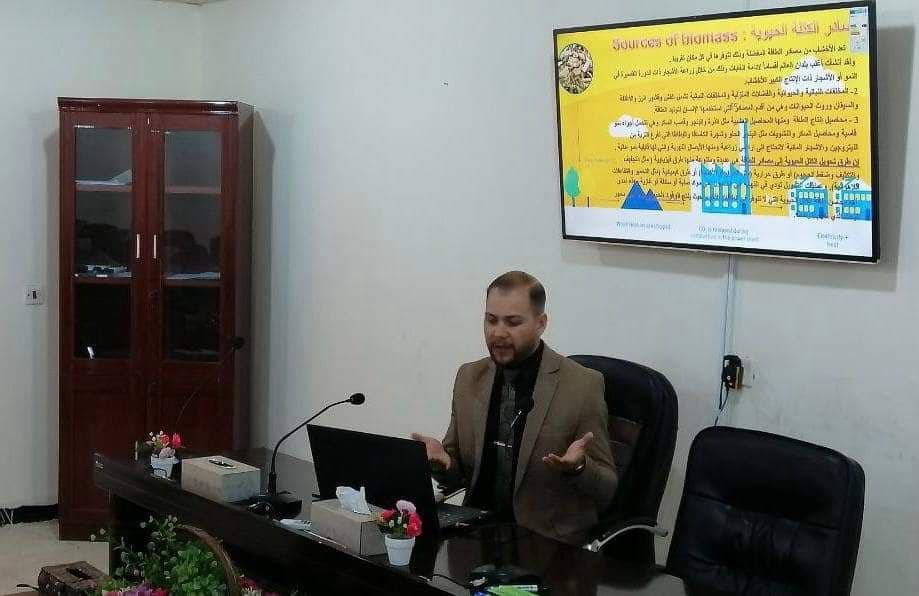 Northern Technical University organizes a workshop entitled: Bio-fuels and what makes it important as a renewable energy source. Al_Duor organized a workshop entitled
2021-03-02
Northern Technical University organizes an electronic symposium entitled (Coronaviridae, Classification, Definition, Pathogenesis, Lab . Diagnosis and Treatments )
2021-03-03
Northern Technical University organizes an electronic workshop entitled: (Kinetic energy of water)
The Department of Water Resources Technologies, in cooperation with the Quality Assurance Department at the Technical Institute / Mosul, organized an electronic workshop via the FCC program entitled (Kinetic Energy of Water) Presented by: Dr. Muhammad Akram Saadi, The Head of Water Resources Department.
The workshop covered:
Types of energy and the mechanism of work of energy production stations for each of the sources of energy and renewable energy of all kinds, and the mechanism of work of power stations used in each type in addition to hydraulic energy, types of hydroelectric power stations, kinetic energy of water, and types of turbines used to obtain electrical energy through the energy of kinetic water.
Recommendations that emerged from the workshop: –
The need to pay extra attention to water resources in Iraq and use them to generate electric power.
Saving the energy of Tigris River and stressing that researchers in this field should submit studies regarding the selection of the appropriate type of turbine to be placed in the Tigris River and study the amount of energy that is expected to be generated.