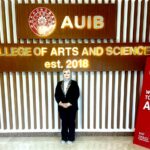 The President of the NTU participates in the institutional accreditation symposium for university leaders at the American University/Baghdad…
2023-09-19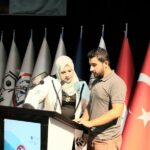 Another scene from the preparations for the conference of Northern Technical University of Medical Sciences from Turkey…
2023-09-21
Published two scientific papers in international journals within Scopus
Published two scientific papers in international journals within Scopus
Within the scientific activities of the College of Agricultural Technology, Dr. Haitham Abdel Sattar Saeed published two scientific papers, the first in IOP magazine, a British scientific journal, within Scopus containers, entitled (Performance New Entries of Broad Beans Under Supplementary irrigation conditions). The research was shared in the Fourth International Agricultural Conference of the College of Agriculture and Forestry. / University of Mosul in January 2023.
The second research is entitled (Study of general and specific Combinability and genetic parameters in maize (Zea mays. L))
It is a research published in an accredited international journal.