Students of the Northern Technical University perform practical field exams in surgical theaters, intensive care and recovery units for students of the Department of Anesthesia Techniques, the second stage, and for the morning and evening studies in each of the following hospitals:
2022-12-19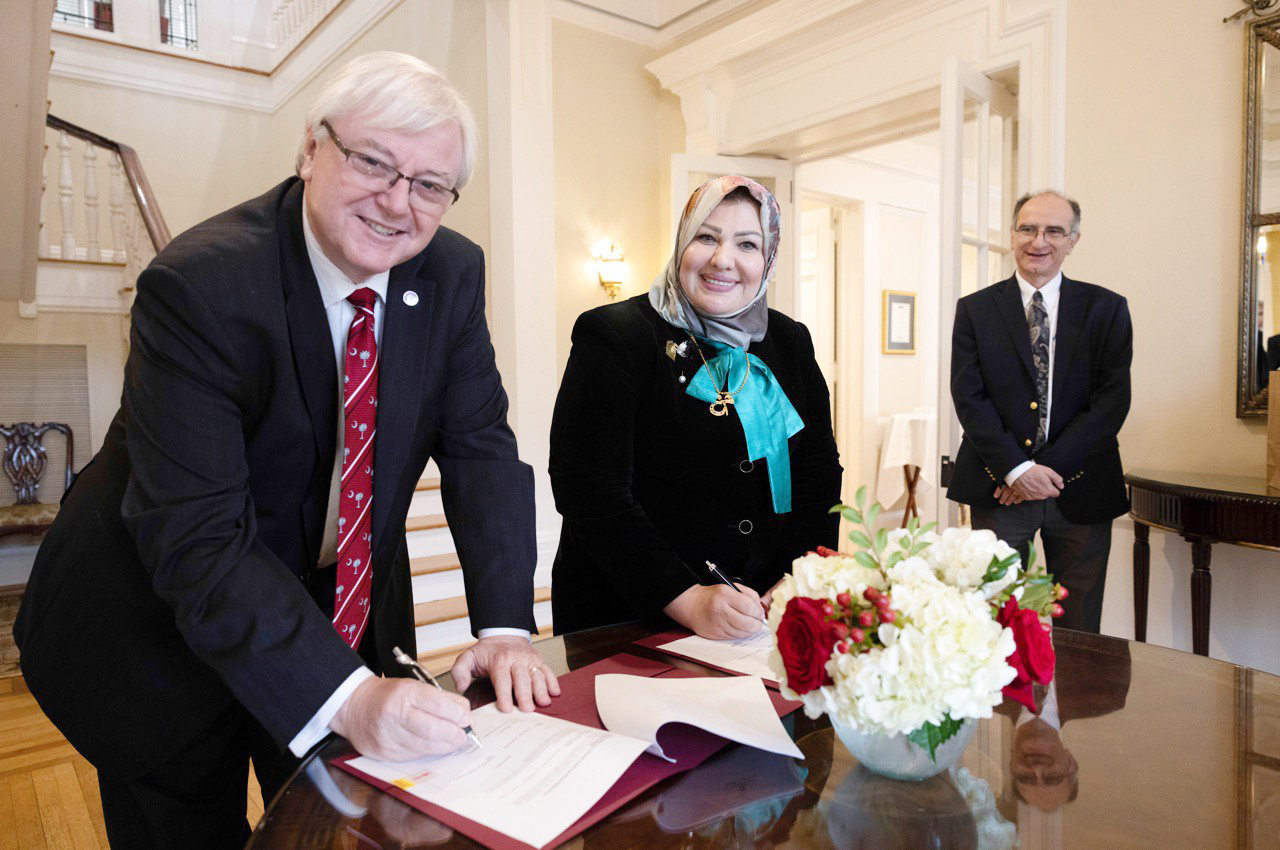 The Northern Technical University opens horizons for scientific cooperation with the University of South Carolina, USA
2022-12-19
Our Northern Technical University in community service
The continuation of the project of planting one million trees at the Northern Technical University by equipping schools and government institutions with various trees…
Under the auspices of the President of the Northern Technical University, Professor Dr. Alia Abbas Ali Al-Attar, and under the supervision of the Dean of the Agricultural Technical College, Professor Dr. Shehab Ahmed Youssef, and with the follow-up of the Assistant Dean for Administrative and Financial Affairs, Dr. Alaa Younis Mahdi, and the Assistant Professor, Dr. Fahd Khalaf Yassin, Head of the Plant Production Department, and in the presence of the Chairman of the Committee Dr. Muhannad Abdel Qader and the members of the committee are central to the Million Trees project and based on the principle of cooperation between governmental institutions, a number of schools have been equipped, including:
Mosul High School for Outstanding Students.
Al-Ibtihaj School for Boys.
Arafat School for Girls.
Trees of different types are to be planted as part of the afforestation campaign in schools and government institutions. The Associate Dean for Administrative and Financial Affairs also met with the gentlemen authorized by the schools, where he explained to them the mechanism of cooperation and the provision of trees free of charge for schools and government institutions.