Kirkuk Technical College of Engineering finishes exams for the second round for the academic year 2021-2022
2022-09-19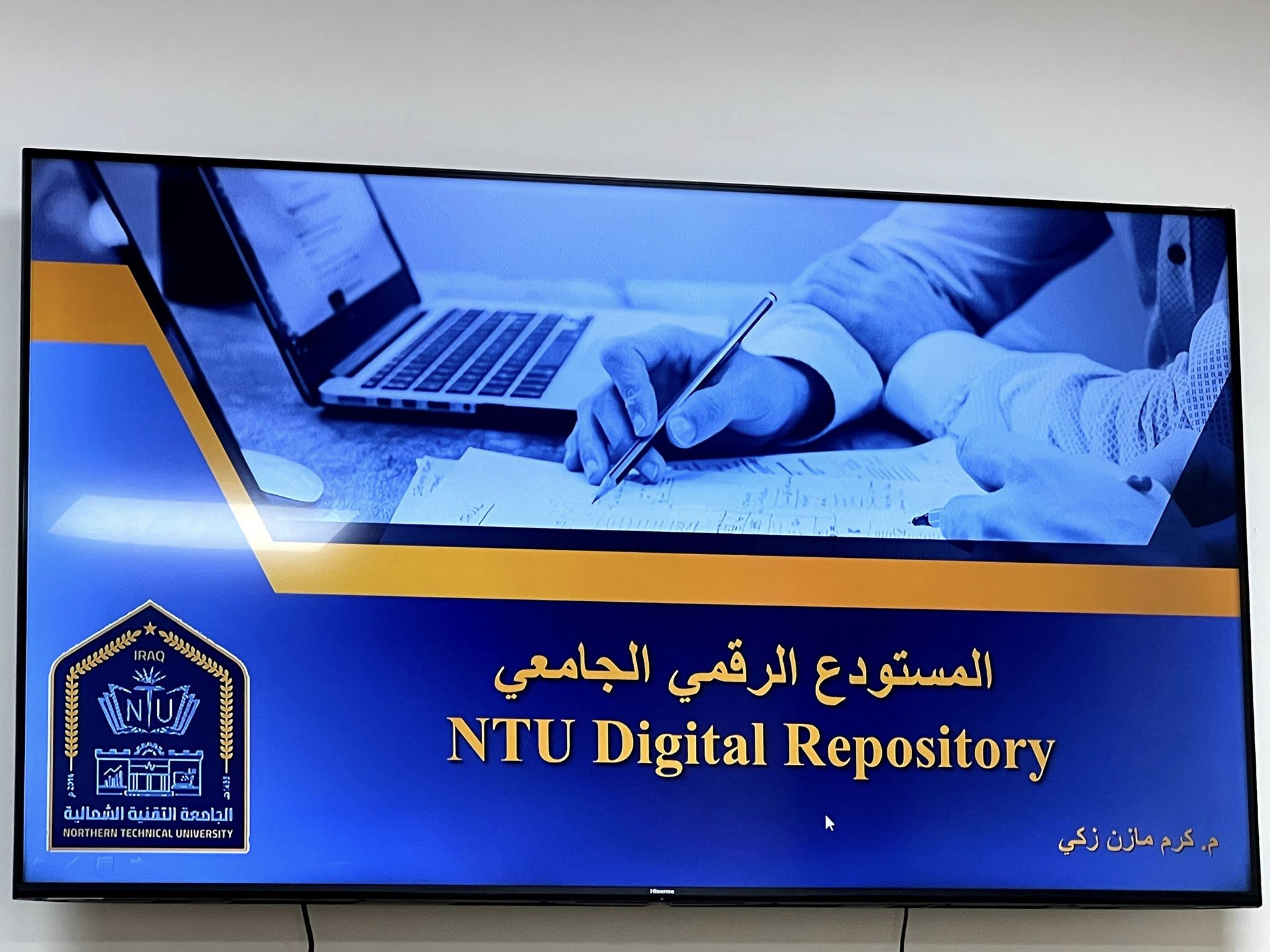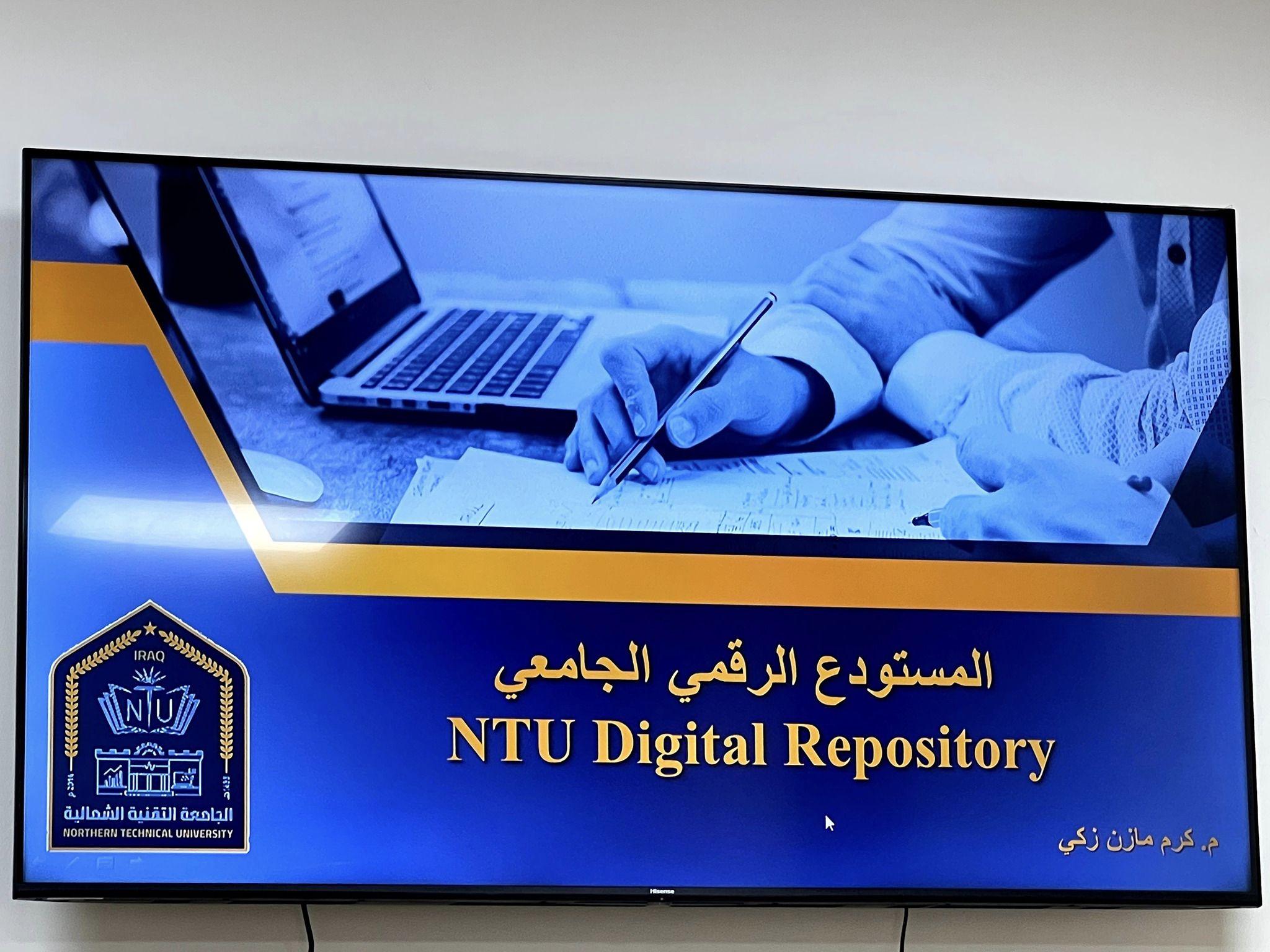 Northern Technical University organizes a workshop entitled (NTU Digital Repository)
2022-09-19
Mosul Technical Institute organizes a course entitled "Our Life and Chemistry"
Under the patronage of Prof. Dr. Alia Abbas Ali Al-Attar, President of the Northern Technical University, and under the supervision of the Dean of the Mosul Technical Institute, Assistant Professor Shahla Abdel-Wahab Abdel-Qader, the Department of Anesthesia Techniques organized a scientific course entitled "Our Life and Chemistry" and the course included various topics on chemistry, including:
Introduction to chemistry
Vitamins and their importance
keto diet
Heavy metals and their effect on the body
Recycle plastic materials
Food flavorings
The lecture was delivered by:
Ms. Jinan Idris Mohamed / Assistant Professor
Dr. Zeina Ahmed Mohamed
Mrs. Nada Khalil Ibrahim
Mr. Karam Salah El Din Sharif
Mrs. Raya Duraid Othman
The session came out with several recommendations:
Learn about vitamins and their importance to the body.
Know the disadvantages of the keto diet for the body.
The harmful effects of heavy metals on the body.
How to recycle plastic waste.
Do not overuse artificial flavors.