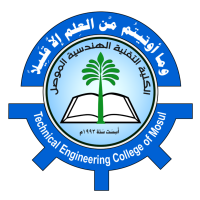 Electrical Power

Technology

Engineering
Vision:
Keeping up the development in all fields of Electrical Engineering Techniques by preparing engineers with scientific and practical ability.
Mission:
The department seeks to build working and effective engineering experiences that possess engineering and technical skills in the field of electric power, in order to serve the needs of society and the requirements of government and private projects in the country.
Aims:
Preparing technical engineers with the ability to research the technical fields of electrical power engineering.
 Strengthening the technical aspect of its graduates by increasing practical units and inconsistently theoretical units.
 Qualifying graduates in accordance with the requirements of the labor market.
 Keeping pace with modernity and global development in programs and study plans, and focusing on the practical aspect.
  Work to enhance performance standards to ensure the application of international standards in the field of electrical engineering techniques.
Program Aims: 
This department aims to graduate a practical engineer concerned with new practices in the field of Electrical power Engineering.
Mode and Duration of Study:
Overall study in the Department of electrical power Engineering Techniques  requires four years.
Medium and Course Assessment:
To install and operate various types of electrical power devices that are related to the electrical power stations (generation, distribution, and transmission).
To contribute maintenance and operating workshop of electrical and electronic equipment concerning the generation and transmission stations.
To enjoy the factories operating with different types, that run using high-power equipment (induction motors, synchronous motors, and high-power converters).
Graduation Requirements:
The main requirement for graduating from the Department of Electrical Power Techniques Engineering is to pass four studying years.