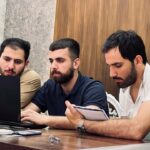 A graduation project for students of the Department of Building and Construction Technologies Engineering
2023-06-10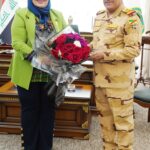 With pictures …
2023-06-12
Lecturer from the Technical Engineering College Mosul – Technical Engineering College Mosul Evaluator for research in an international journal
Lecturer from the Technical Engineering College Mosul – Technical Engineering College Mosul Evaluator for research in an international journal
Lecturer, Sinan Salem Muhammed Chit – Lecturer in the Department of Medical Instrumentation Technology Engineering, was selected as a scientific reviewer for 2 research papers in BMC Medical Imaging, which is an open access journal that publishes original, peer-reviewed research articles on the development, evaluation and use of imaging techniques and image processing tools for the diagnosis and management of diseases. .
H-index: 41
Scopus coverage
Quarterly: Q2
The Deanship of the Technical Engineering College of Mosul blesses these scientific activities for its teaching cadres, with wishes of success and more scientific giving.