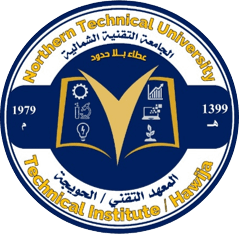 Eyesight Examination Department
About the department:
The department was established in 2023. The department aims to prepare graduates capable of playing an effective and influential applied role in the medical health technical field, meeting the needs of society and the requirements of the labor market through his ability to work on medical and optical devices and care for them in examining eyesight, determining the degree of vision, correcting strabismus, and prescribing medical glasses. Contact lenses and suggested ocular and optical alternatives. The graduate of the department is also described as follows: Optometrists evaluate patients' eyes to identify vision defects, diseases, and injuries. Their duties also include maintaining medical files, evaluating eye defects, recording inspection plans, and performing eye examinations.
The duration of study in the department is two years
The language of study is Arabic and English.

Vision
The Department of Vision Screening Techniques aspires to have a unique scientific position in the practical scientific and academic community, with distinguished theoretical and practical outputs, and an effective applied role that is in harmony with the requirements of the labor market.

Department message
One of the department's main tasks is to prepare highly trained cadres in the field of vision specialization, diagnosis of eye diseases, and the manufacture of glasses and contact lenses. The graduate is characterized by a high level of knowledge and creativity in dealing with the medical devices used in examining and diagnosing vision problems, and what is compatible with internationally approved medical standards for quality assurance. And academic accreditation in analyzing results according to life statistics methods and corresponding medical programs

Department objectives
Preparing graduates of optometrists who are able to examine eyesight, determine the degree of vision, correct strabismus, install and prescribe medical glasses and contact lenses, install lenses for medical glasses, manufacture ocular replacements, pay attention to and care for medical and optical devices, and enhance the role of the optometrist in hospitals and health institutions.