NTU: On Life Threatening Parasites
2020-10-10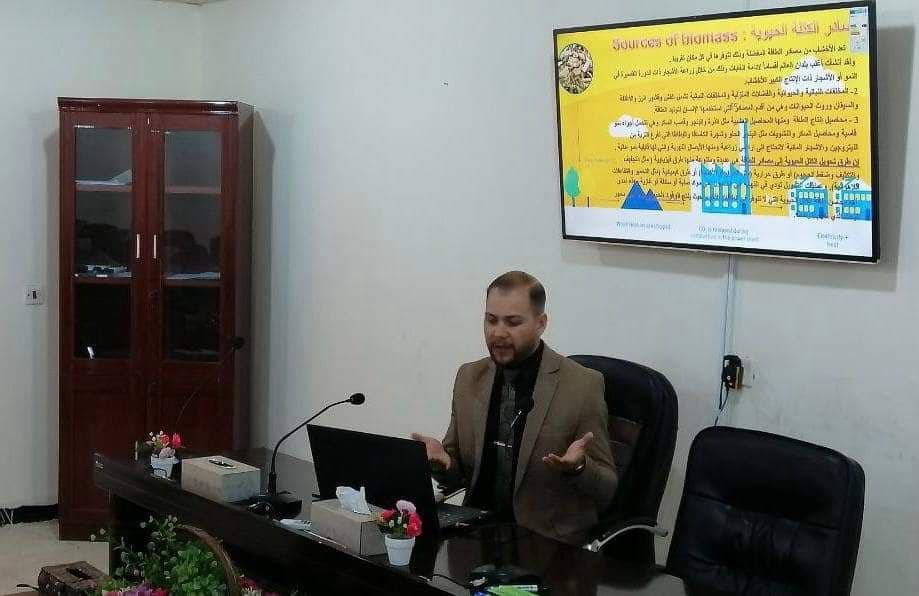 Northern Technical University organizes a workshop entitled: Bio-fuels and what makes it important as a renewable energy source. Al_Duor organized a workshop entitled
2021-03-02
Northern Technical University organizes a workshop on how to log in: google meet and google form.
The Department of Animal Production Technology organized a workshop for first-stage students and for the morning and evening studies on how to log in to the Google Meet and Google Form via the university email.
Presented by:
Prof. Asst. Dr. Ali Muhammad Saadi / Head of the Department.
The workshop covered:
A detailed explanation of how to log in to Google Meet.
As well as registering on the google form
And preparation for the monthly exams electronically.
The workshop showed:
Making an experimrental form that included all the details of the questions and circulated to all students to learn how to answer them and send the answers.